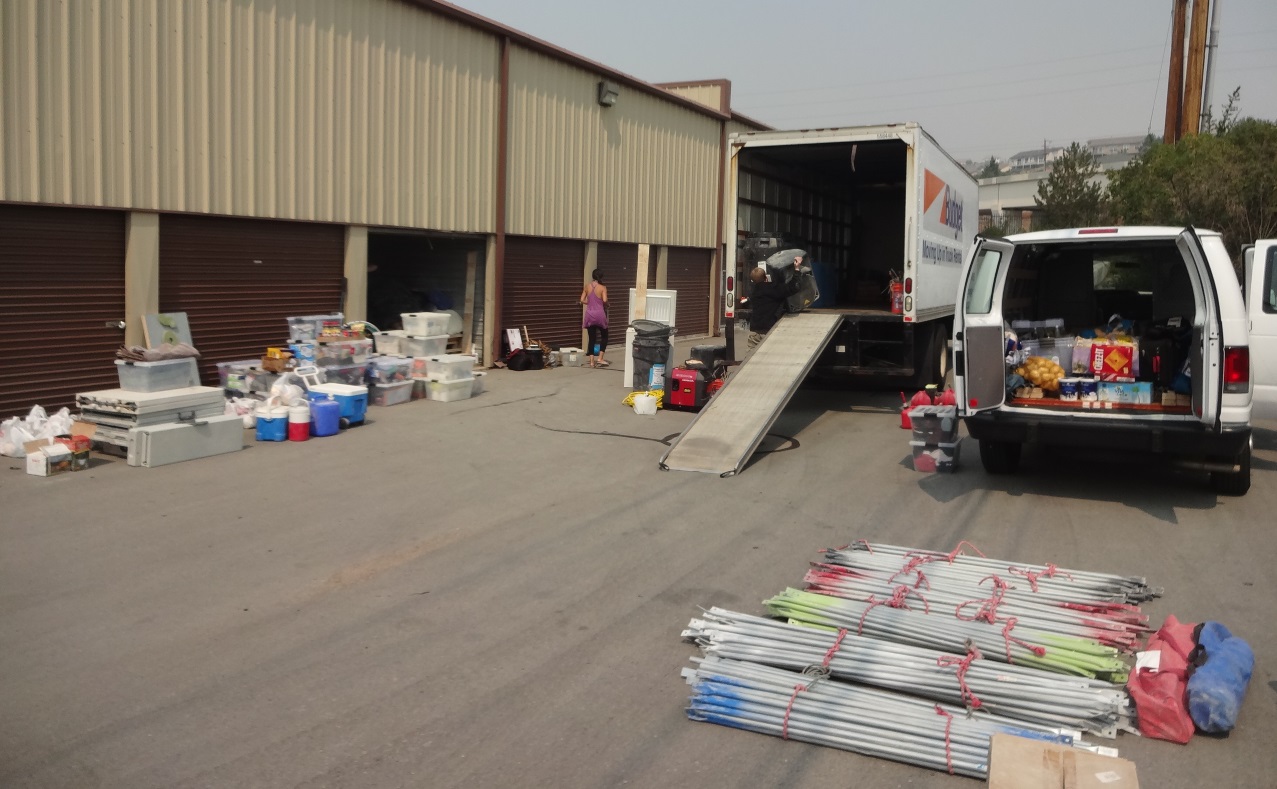 Packing up our box truck and cargo van in Reno.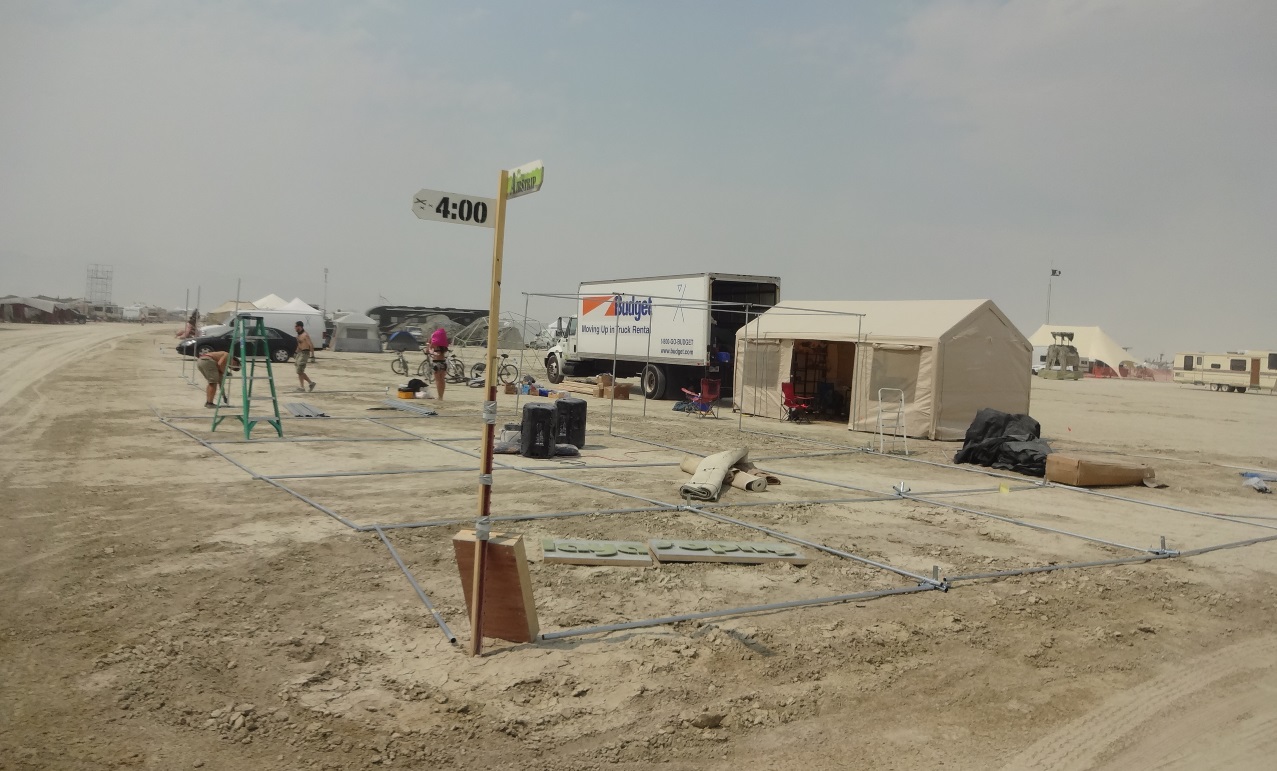 Corner of 4&A during early set up.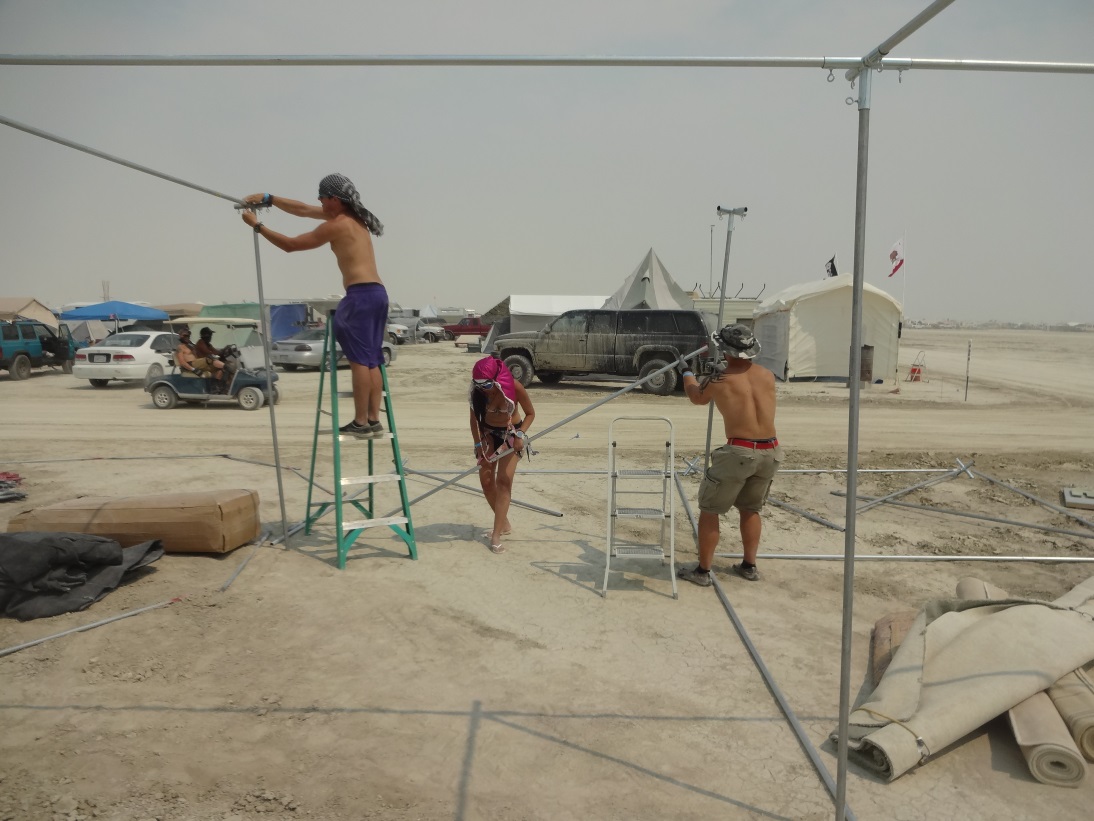 Our manly men getting the shade structure together.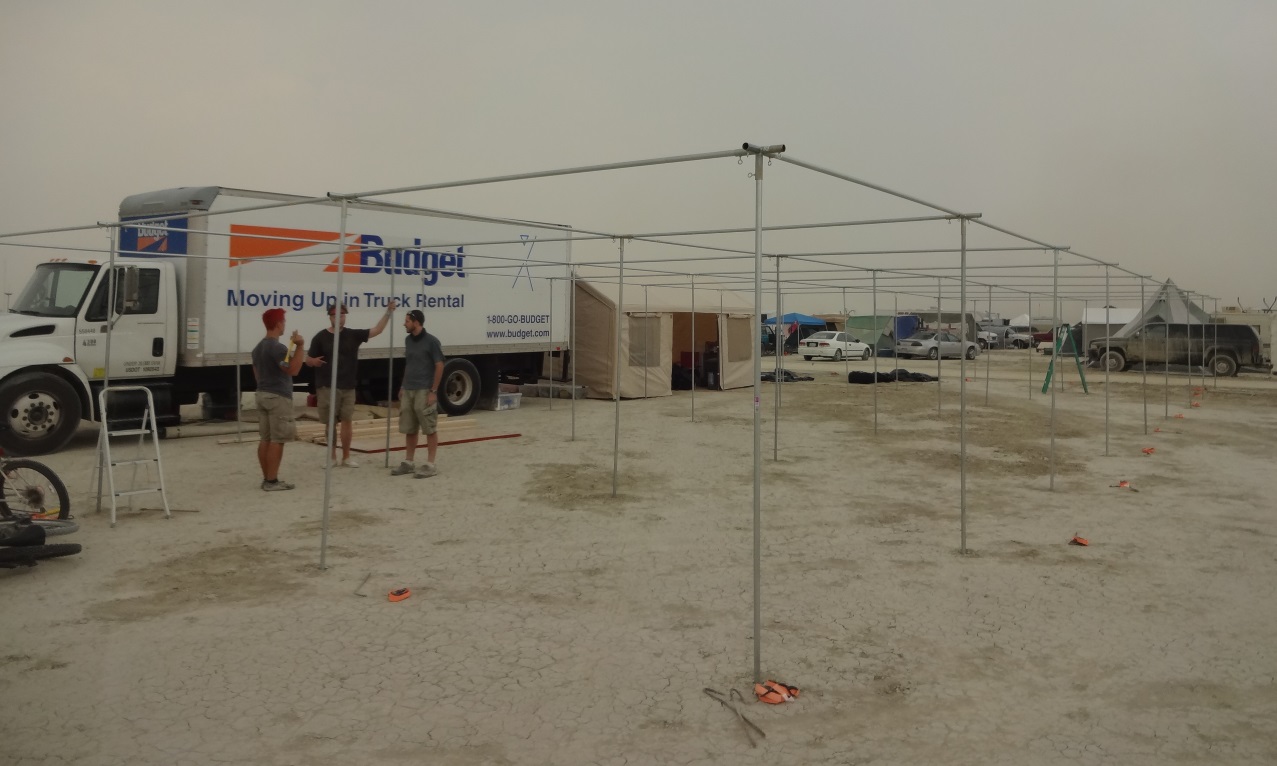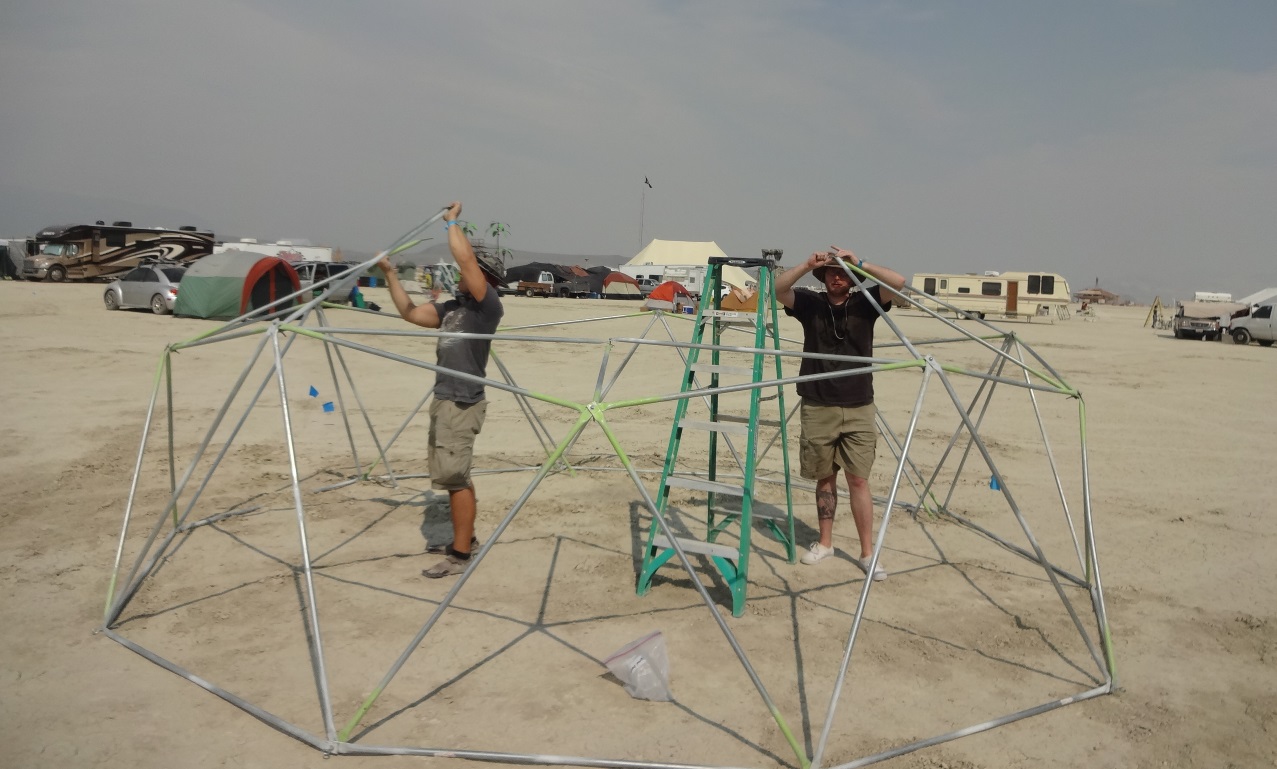 Building the small dome.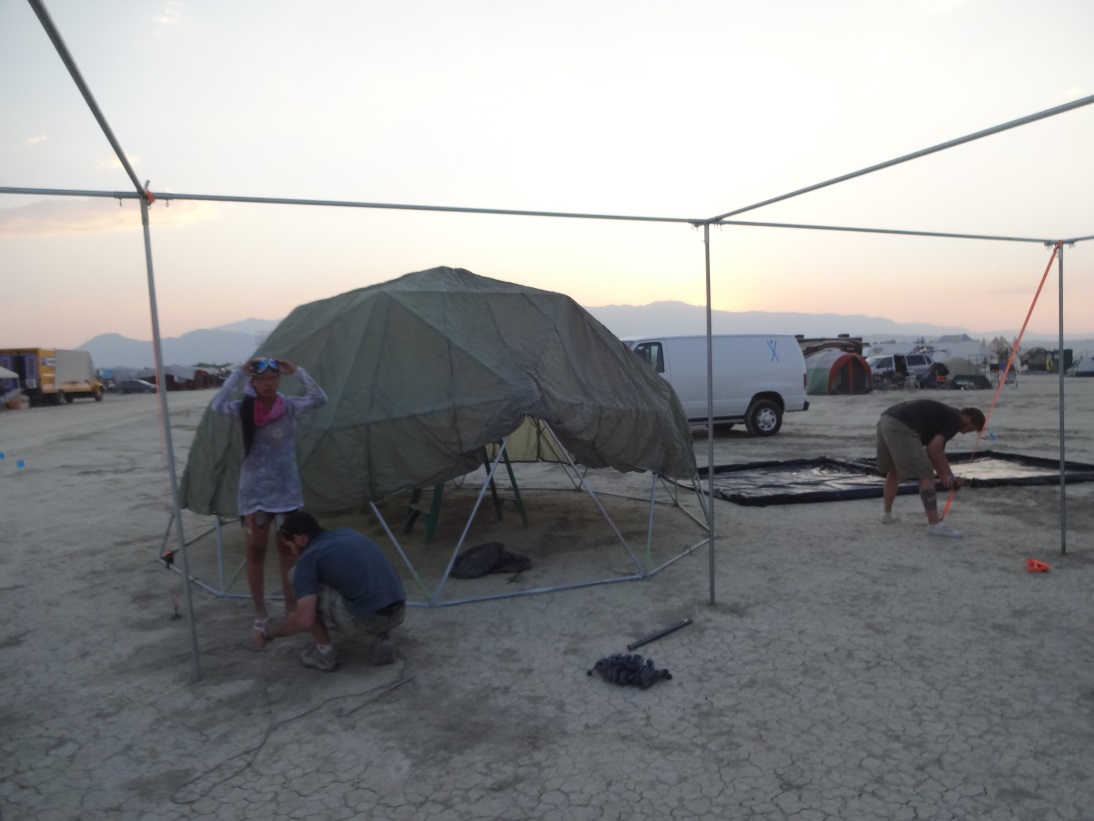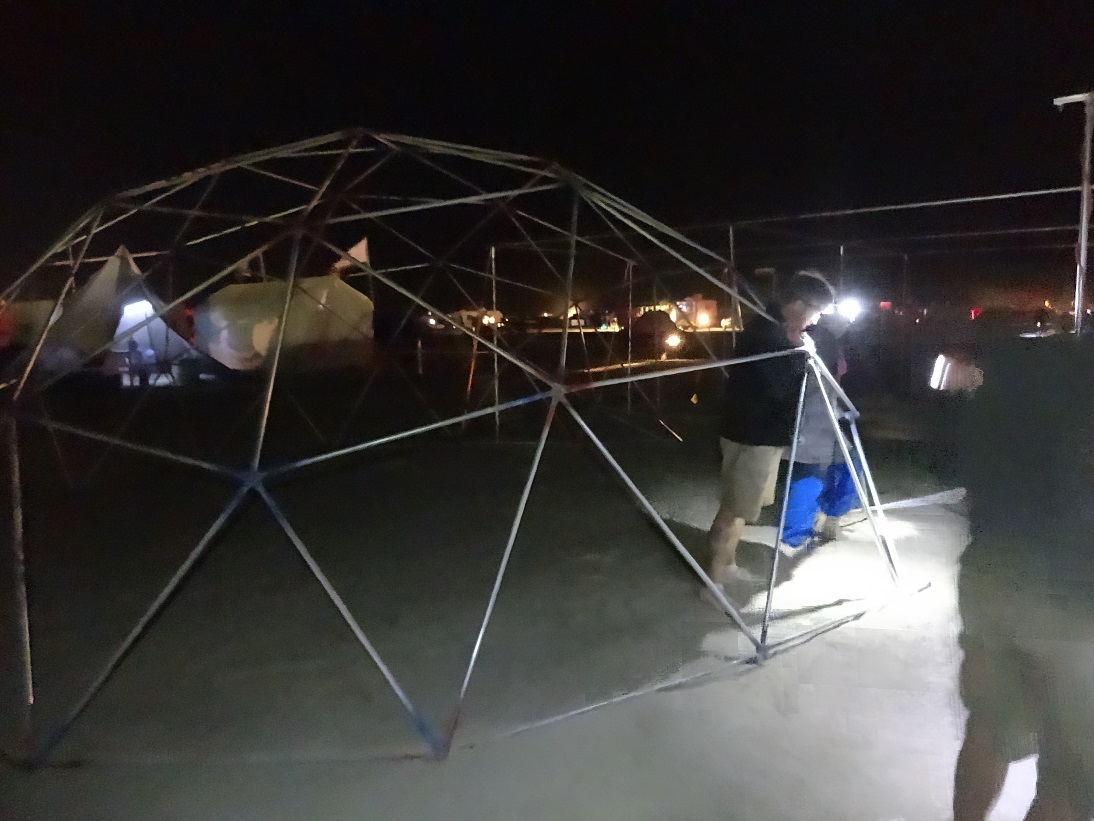 Large dome before covering.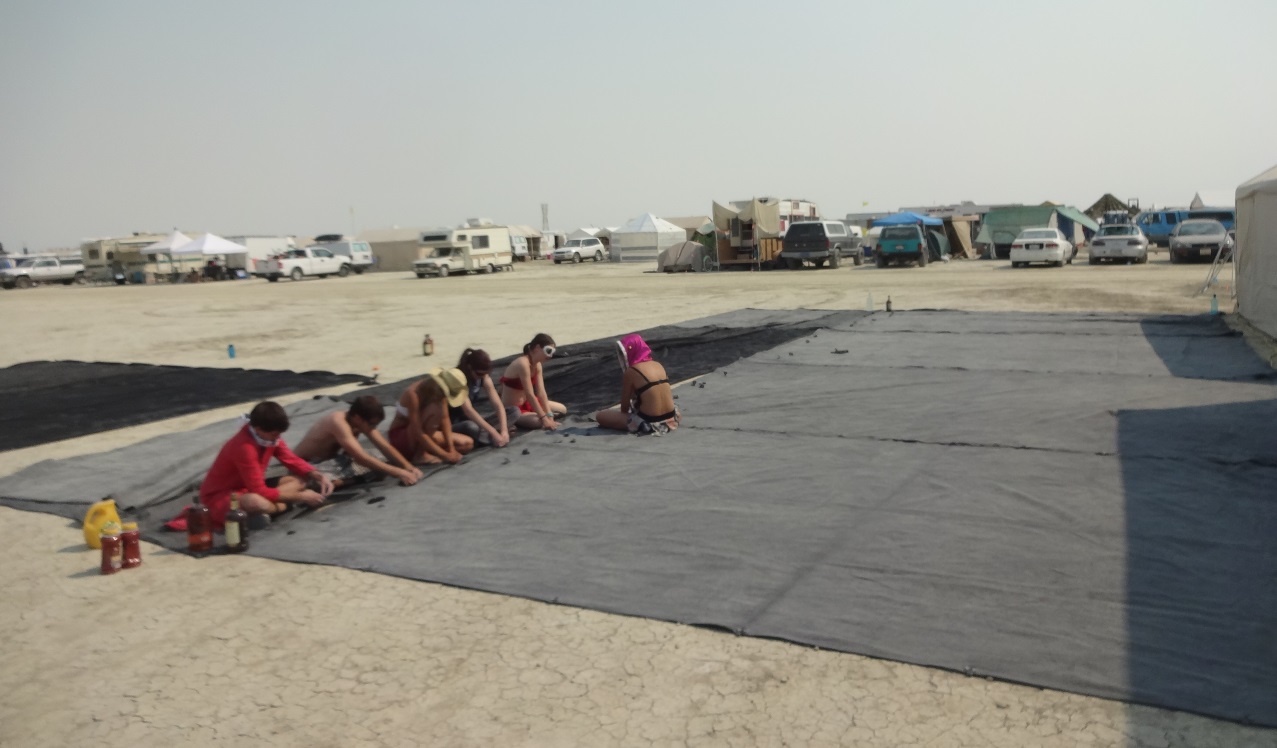 All of camp pitching in to get the shade cloth up.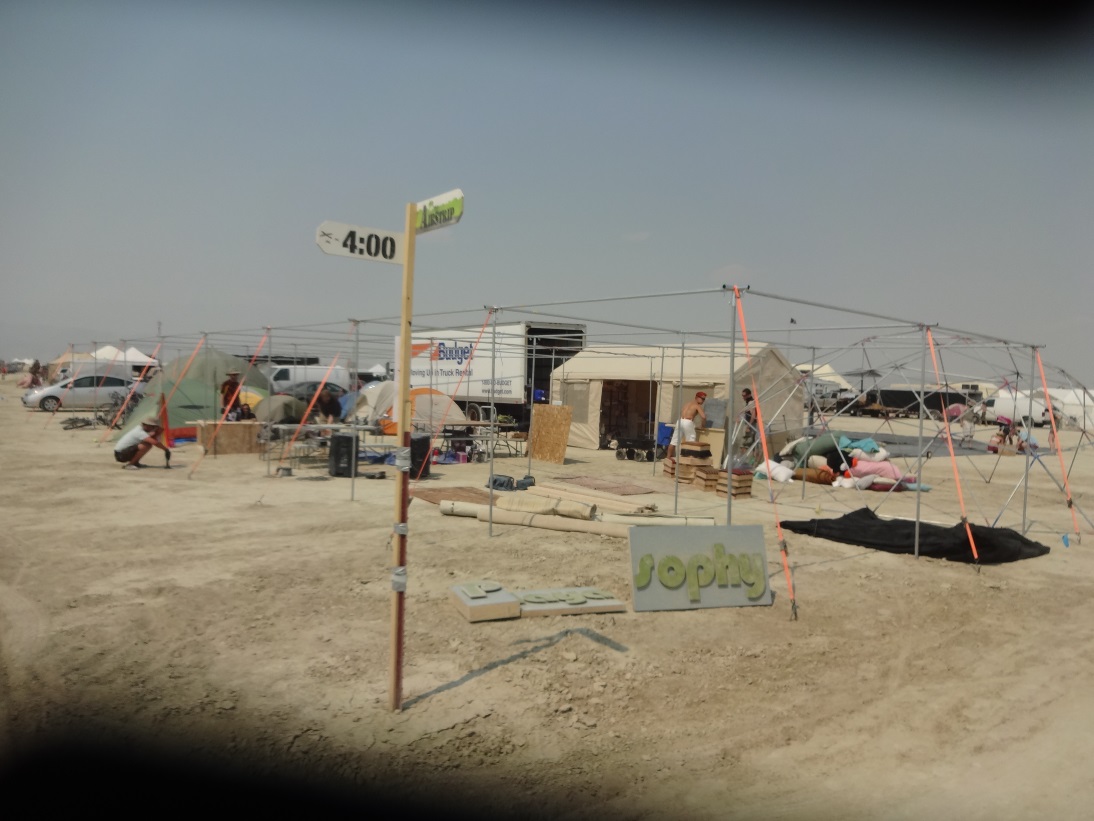 Corner shot with the shade structure up, sans shade cloth.