Photo recap of 2013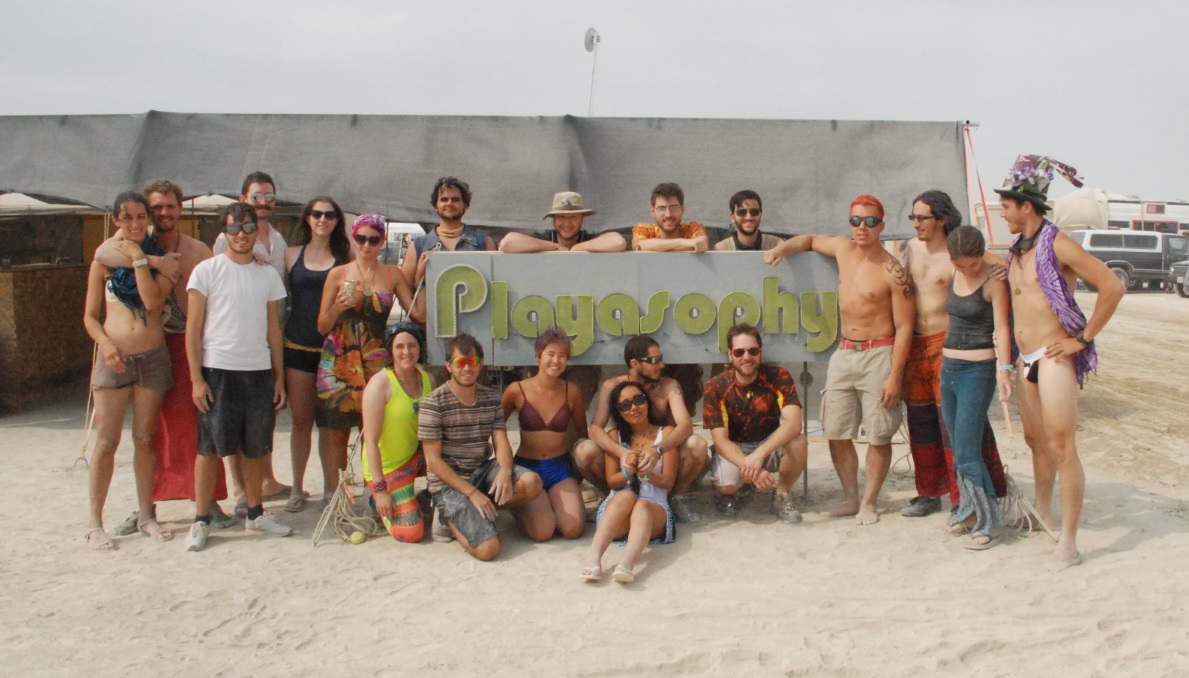 Check out photos from last year! Click through the links below and walk down memory lane with us.
We had around 25 members camping with us by the end of the week, with a healthy mix of virgins and veterans.
We had a small team of four members go in early to start setting up camp. They assembled several structures, and the rest of the members helped finish it up.
The camp layout consisted of a hookah lounge and large dome open to the public, as well as a private camp member area with a kitchen, small dome, yurt, and shower.
Friday morning at the temple, we hosted a three couple wedding complete with high fives and champagne.
The Wonderdome was our main tech project. We added LED strips to the inside that was connected to its own enclosed power system, and cycled through different light displays programmed by several camp members. It could also be controlled with a NES controller! You'll never guess what the Konami code did ;)